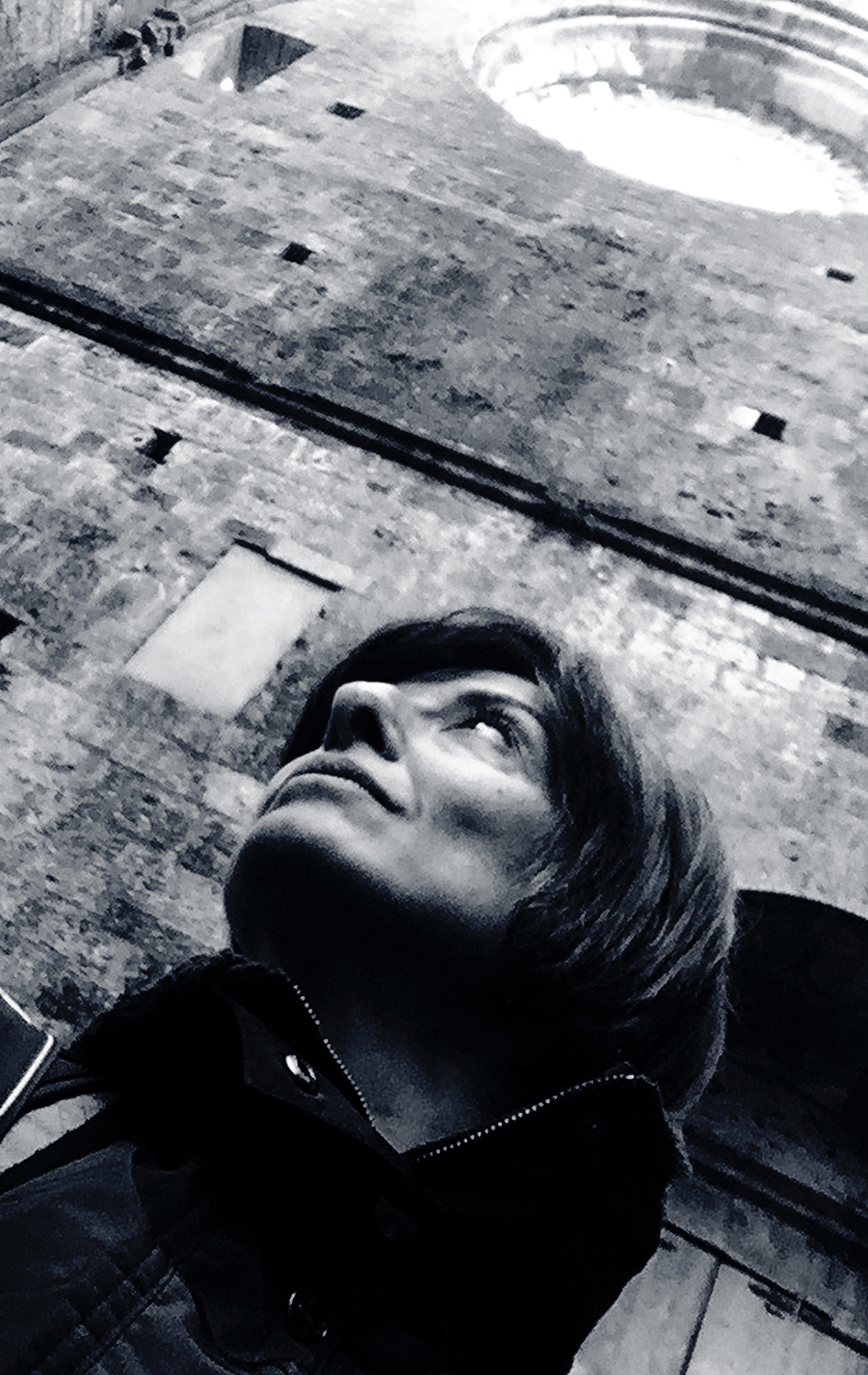 Artist Biography
Sabrina Lauriston is a professional photographer with a passion for storytelling. Her first love is film photography, using both medium format and pinhole cameras to create detailed and striking black and white images.
"You don't take a picture, you create it, and for me the creation of an image is in the camera, in the instant you press your shutter."
- Sabrina Lauriston, 2016
Art has always been Lauriston's vehicle to express herself. Italian by birth, Lauriston studied painting and photography at the State Institute of Art (Duccio di Buoninsegna) in Siena, Italy. Graduating in 1994 she went on to own and operate her own art gallery and store in San Gimignano.
After Migrating to Australia in 2007 and starting a family, Sabrina felt a need to return to photography. Experiencing the difficulties of learning a new language and a new country, Lauriston needed a creative avenue to express herself and to connect with others, in a way that was beyond words and the limitations of language. She undertook a photography traineeship in Bundaberg, Queensland.
Since 2012 Lauriston has built a successful career and business as a freelance photographer and has also established herself as a professional artist. Using photography as her vehicle to connect with others and become a part of a community.
Lauriston has held solo exhibitions in Brisbane, Bundaberg, Dalby and Childers, overseas, Italy and has been selected to participate in two prominent touring exhibitions.
Lauriston specialises in portraiture, as she is drawn to the personal stories of individuals and their place in history. But for Lauriston portraiture does not always need to mean realism. She is drawn to abstraction, especially in regards to her pinhole camera practice.
Lauriston immerses herself totally in projects and bodies of work. Her most successful to date has been Foreign Land which has toured to four regional public Galleries in 2017 -2018. The exhibition has also been published in an accompanying catalogue featuring the portraits and life stories of 32 migrants. To have published a book in English, her second language, is a proud achievement for Lauriston.
Lauriston is a hardworking artist always willing to try new experiences. Her last two body work . Ego where she is turning the camera on herself, to capture through pinhole photography, the elusive and intangible emotions that plague us all. The second project is Australia: The Italian Experience, where Lauriston is currently photographing and interviewing elderly Italian migrants who made Australia their home during the post war years. The exhibition is intended to be displayed in both Melbourne and Siena Italy in 2021.
Solo Exhibitions
2019 Ego, Limonaia at Tribunale di Siena, Italy
2018 Foreign Land, Scenic Rim Regional Council, Beaudesert, QLD
2018 Ego Galleria Lombardi Arte , Siena Italy
2018 Ego , Cross Gallery Bundaberg QLD
2018 Ego, Gataker's Art Space, Maryborough, QLD
2017 Foreign Land, Gallery 107, Dalby, QLD
2017 Foreign Land, Bundaberg Regional Art Gallery, Bundaberg, QLD.
2015 Foreign Land, Childers Arts Space, Childers QLD.
2013 A Life Behind, Queensland Centre for Photography, Brisbane QLD.
2013 A Life Behind, Bundaberg Regional Art Gallery, Bundaberg, QLD.
Group Exhibitions
2019 Giallo Napoli Galleria Nuvole Volanti Castelfalfi Firenze, Italy
2019 KoSi Complesso San Marco Siena, Italy
2018 Iconic Queensland 2018, touring exhibition to: USQ Artsworx Toowoomba, TYTO Regional Gallery Ingham, Emerald Regional Gallery, Jan Eckford Centre Julia Creek, Munduberra Regional Art Gallery, Childers Art Space and Warwick Art Gallery.
2016 #Tag and Release, Bundaberg Regional Art Gallery, Bundaberg, QLD.
2016 #Tag and Release, Judith Wright Centre for Contemporary Art, Brisbane, QLD.
Awards and Grants
2018 RAF , Australia: The Italian Experience
2018 Iconic Queensland Selected for touring exhibition
2017 RADF Bundaberg Regional Council, Australia: The Italian Experience.
2015 Freemantle Portrait Prize, Freemantle, WA - Semi Finalist.
2014 RADF Bundaberg Regional Council, Foreign Land.
2013 Freemantle Portrait Prize, Freemantle, WA - Semi Finalist.
Artist in Residency
2020 Fremantle Art Centre
2019 Fremantle Art Centre